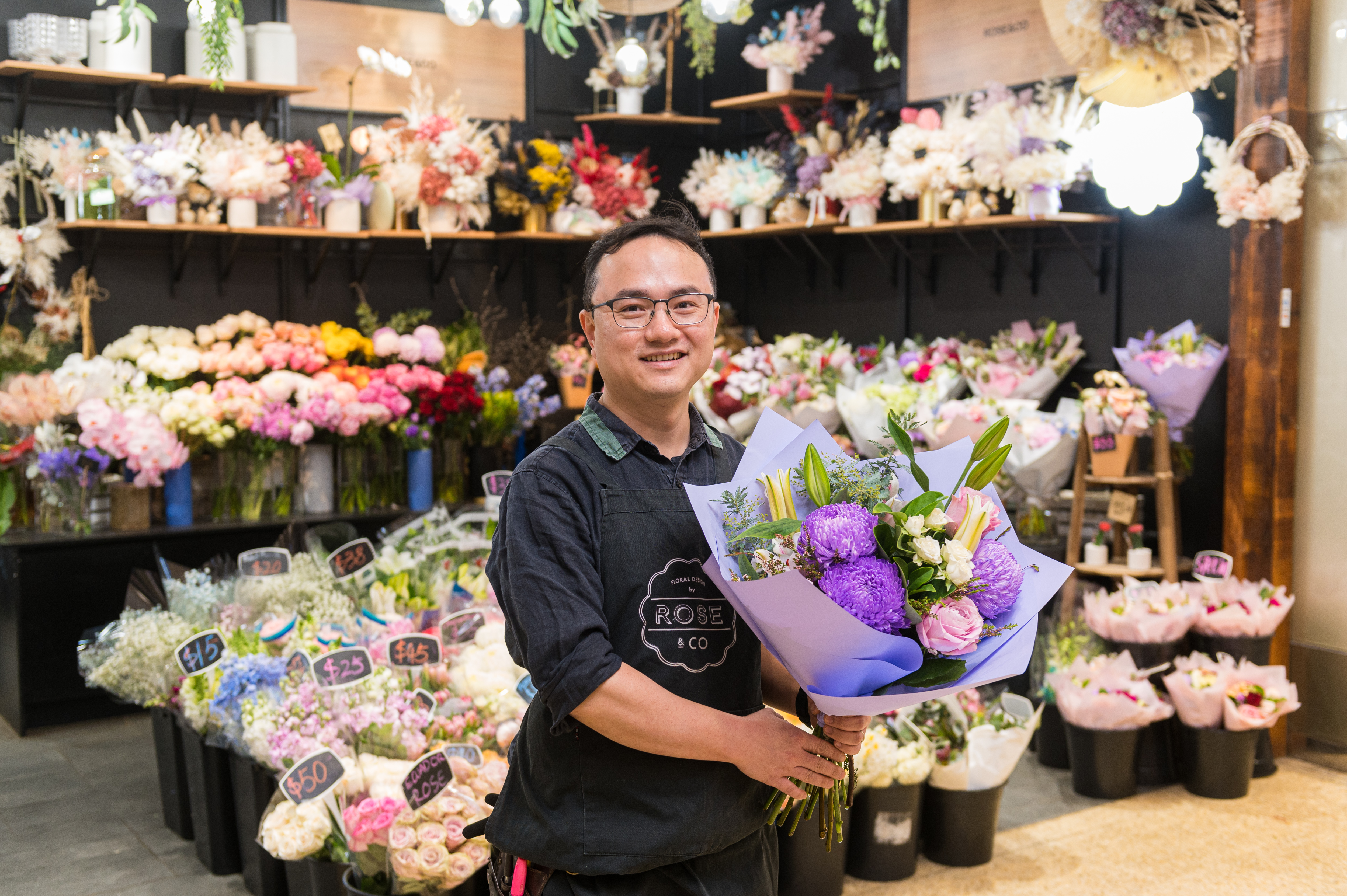 Meet Tao, Senior Florist from Rose & Co at Macquarie Centre 💐
With an eye for exquisite floral arrangements combined with years of experience, Tao and the team at Rose & Co curate stunning creations each with their own unique story to tell. Whether you're after florals for a wedding, a heartfelt gift or a simple gesture of appreciation, read on to find out more about all the magical florals you can find here at Macquarie Centre.
Can you tell us a bit about Rose & Co?
At Rose & Co, we have over 35 years of combined experience in floristry and floral arrangements. We first joined Macquarie Centre over 2 years ago where we have been creating beautiful arrangements for both new and returning customers. We are conveniently located on Level 2, near Woolworths so whether you're dropping by the centre to pick up your groceries, or grabbing a bite at the food court, come say hi and check out our beautiful blooms!
Can you describe the range of services you offer, such as custom arrangements, event florals, etc.?
We offer a wide range of florals in store ranging from dried & preserved florals, plants and succulents, natives and wildflowers, plus so much more!
We always love creating bespoke arrangements for events such as weddings and graduations too, so no matter what you're after, there is a blossom to suit! Just head in store and we'd love to hear about how we can help.

What is the best part about your job?
My favourite part of the job would be the special connection we get to share with each individual customer as we learn about them and their stories whilst curating their arrangement. We always love when they return and give us positive feedback about how the florals were received!

How does Rose & Co contribute to the celebration of special occasions for its customers?
We love being a part of special occasions so much that we offer expert advice on anything and everything flowers! From the best methods to look after your flowers to ensure they last as long as possible to ways in which you can best hide the flowers for surprises, we will assist in any way possible to ensure your special day is as magical as possible!.
What florals are currently in season?
Stock, Tulip, Early Cheer and Delphinium are just some of the beautiful florals currently in season. Come visit us in store to check out what else is available!