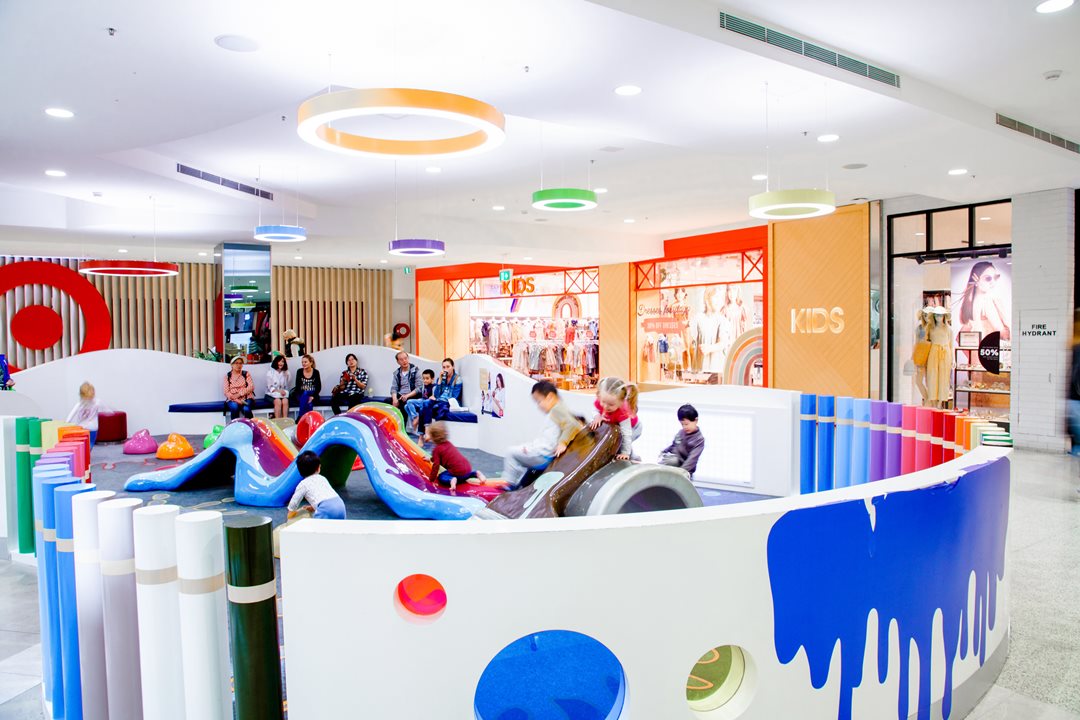 Parents room
Macquarie Centre provides a number of parents rooms conveniently located throughout the centre containing nappy change tables, microwave ovens, a secure children's play area and toilet facilities. You will find the parents rooms located:
Next to Snow Bear on Level 1;
Near Prestige Alterations on Level 2;
In the Food Court on Level 2;
Next to Habitania on Level 3;
Next to Ghanda on Level 3
Parents parking
Macquarie Centre provides up to 5,000 parking spaces. All visitors can enjoy free parking for the first 3 hours. Parents with Prams parking is available near the entrances to the Centre in the following car parks:
Level 0 (White Express) closest to the Post Office
Level 1 (Pink) near Kmart
Level 2 (Blue) near KFC
Level 2 (Blue) near Macquarie Ice Rink
Free pram hire
Macquarie Centre offers complimentary use of prams for parents which can be hired from the Customer Service Centre on Level 3, near H&M.
Kids play area
Take some time to yourself while the kids play. Macquarie Centre has a kids play equipment area located on Level 1, outside Kmart.