Meet Frances from our Concierge Team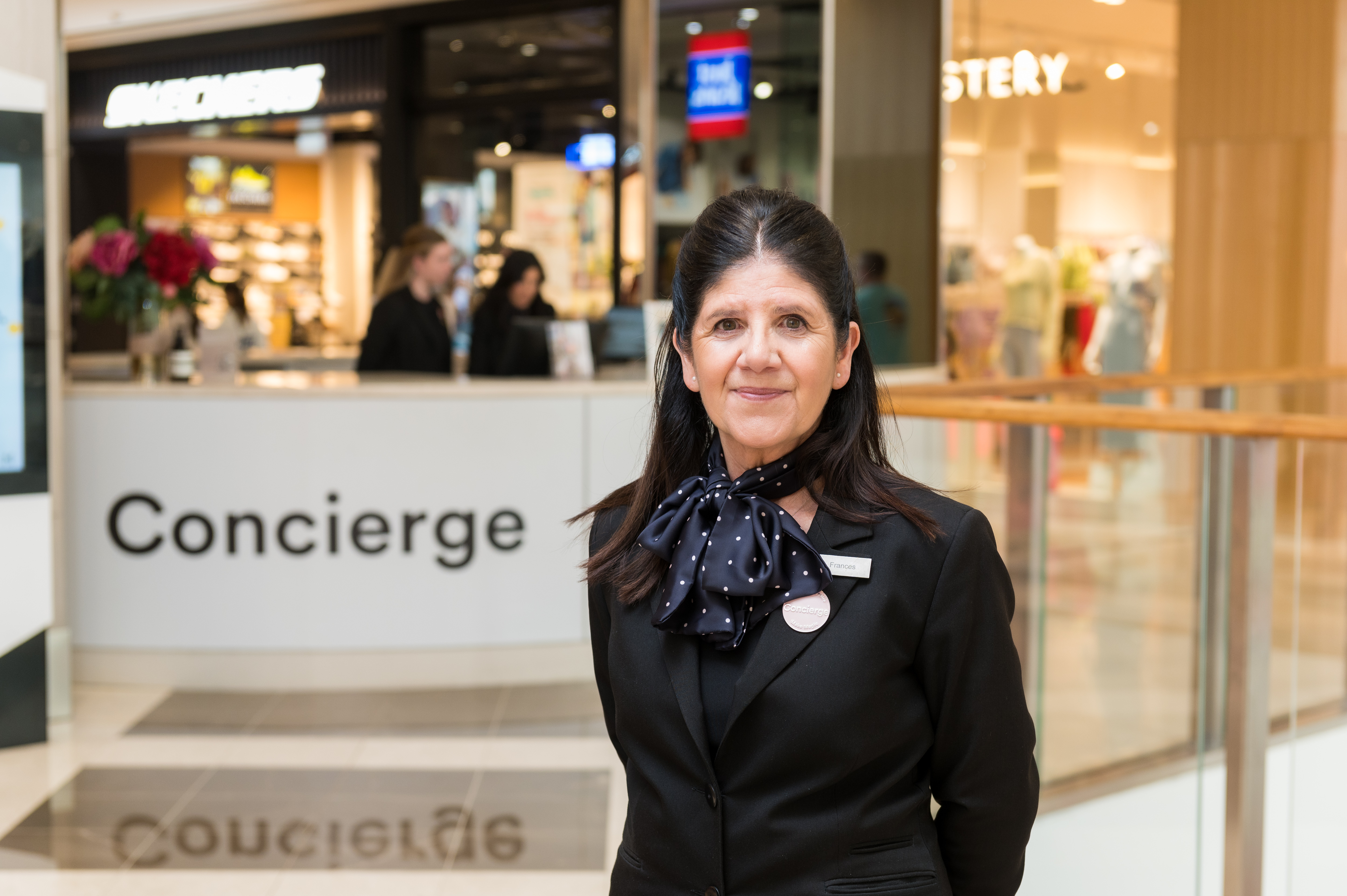 Meet Frances, from our Concierge Team at Macquarie Centre.
With her wealth of knowledge about the center and its offerings, Frances is here to ensure every customer's experience is seamless and enjoyable. Whether you're after recommendations for lunch or need help locating a store for your nephew's birthday present, you can trust Frances to guide you as you explore the magic here at Macquarie Centre.

What is your role at Macquarie Centre?
My role is Concierge/Customer Service, of eight years.
What is your favourite part about working at Macquarie Centre?
Interacting with our customers and retailers is definitely my favourite part about working here. Since 2016, I've been lucky to develop strong bonds within the community. With some customers we are on a first-name basis, and they often stop by just to say hi!

Can you tell us a little bit about what services are available for Customers at the Concierge Desk?
Of course!
Mobility parking.

Senior's parking.
Other misc. parking enquiry support.
Ticketless parking set-up.
Directional enquiry support.
Lost and Found enquiry support.
Security enquires.
Centre Management Office enquires.
We are happy to assist you in all aspects of your visit to the centre, so come pay us a visit on Level 3 or give us a buzz during business hours on 02 9887 0820.
If you had to pick a favourite retailer, who would it be and why?
I honestly couldn't pick just one! To narrow it down, let's go with our go-to hair salon - Alchemy of Hair and our regular coffee store - Creamery & Co - shout out to my lovely fellow team members, recently I went down to get a coffee and it had already been ordered and paid for!
Do you have any funny stories or memorable moments over the years here that you would like to share with us?
Working at a busy Concierge desk there are numerous stories over the eight years, some funny ones and even some sad. The most touching however over the years, was when a customer of many, many years asked if I could make the memorial for their partner's passing as it would mean a lot to them. It was such a beautiful gesture from our long-standing customer.
Another time, a customer once came to the desk clearly upset and shaken as someone had smashed into their brand-new car in the carpark. They were so worried to tell their partner and almost in tears as I managed to calm them and suggested we call the partner together.
The customer and I nearly passed out to learn that their partner had smashed it earlier that day and had forgotten to mention it! A HUGE relief.