Meet Sam from Build-A-Bear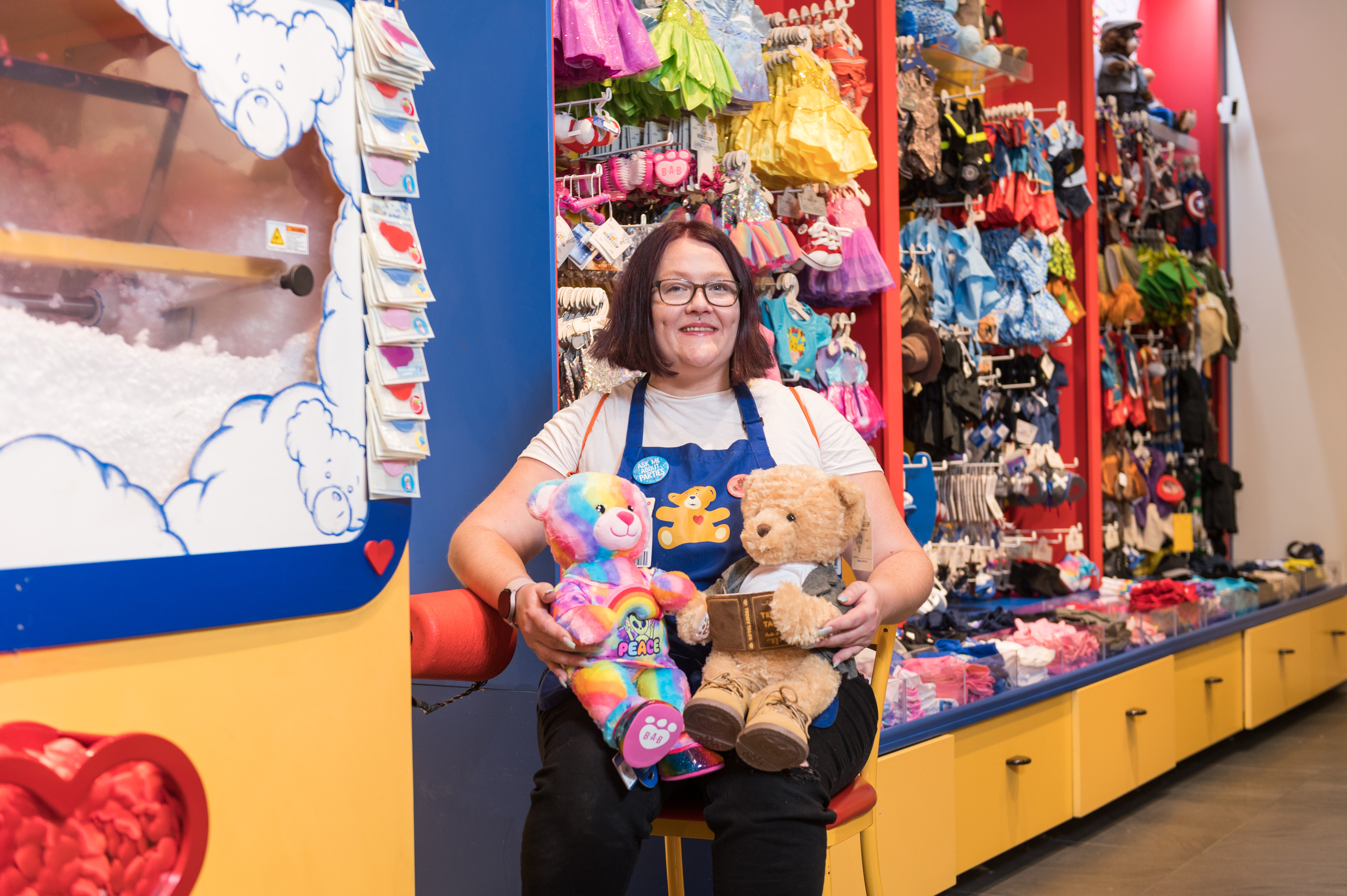 Meet Sam, Chief Workshop Manager of Build-A-Bear at Macquarie Centre 🧸
With her infectious enthusiasm and love for all things cuddly, Sam leads the talented team at Build-A-Bear Macquarie Centre. Read on as she takes us through how to make the most of your PAWsome experience at the workshop as you add a touch of magic to bringing your furry friend to life.
Can you tell us a bit about Build-A-Bear?
At Build-A-Bear, our mission is simple: placing a heart in a furry friend that brings to mind warm thoughts of childhood, friendship, trust and love. Our team members would be happy to walk you through the building process upon arrival, with no booking necessary (excluding parties). From choosing a skin, to bringing your new cuddly friend to life - it's all about making forever friendships!
What is the best part about your job?
My favourite part of the job is being able to make people of all ages happy! Seeing the smiles as we build the bears they want is an absolute blessing. Having customers come in with bears that are 20+ years old and well loved, or when we have others who come in who have had parties with us as children and are returning to create new bears as adults - it's always magical to be involved in the process of creating these lifelong friendships.
Are there any special offers or promotions currently running?
We've got some special offers running this July including:
Half price gift cards when you spend $40 or more (maximum 3).
$10 reusable bags when you spend over $60 in store.
Our Sensory-Friendly event designed to provide a less-stimulating Workshop experience that's still fun-filled and unforgettable held on 30th July
Does Build-a-Bear engage in any community initiatives?
We have our $1 Charity Hearts (which can be found in-store) which are placed inside our bears, with the donations going to local charities such as: The Royal Children's Hospital Good Friday Appeal, Ronald McDonald House and Starlight Foundation.
We also have bears made out of recycled materials and offer reusable bags which is a great way to take your new cuddly friend home!
Can you share with us which Collections/Bears are the most loved?
Certainly! Whilst I could stand here all day listing out our entire collection, a few of our most loved bears include:
Our new Barbie collection
Disney's Stitch
Rainbow Hugs Bear
Paw Patrol collection
Come check out our entire collection in store! We are located on 📍 Level 1, near Kmart.