Meet Michelle from The Panda Yum Cha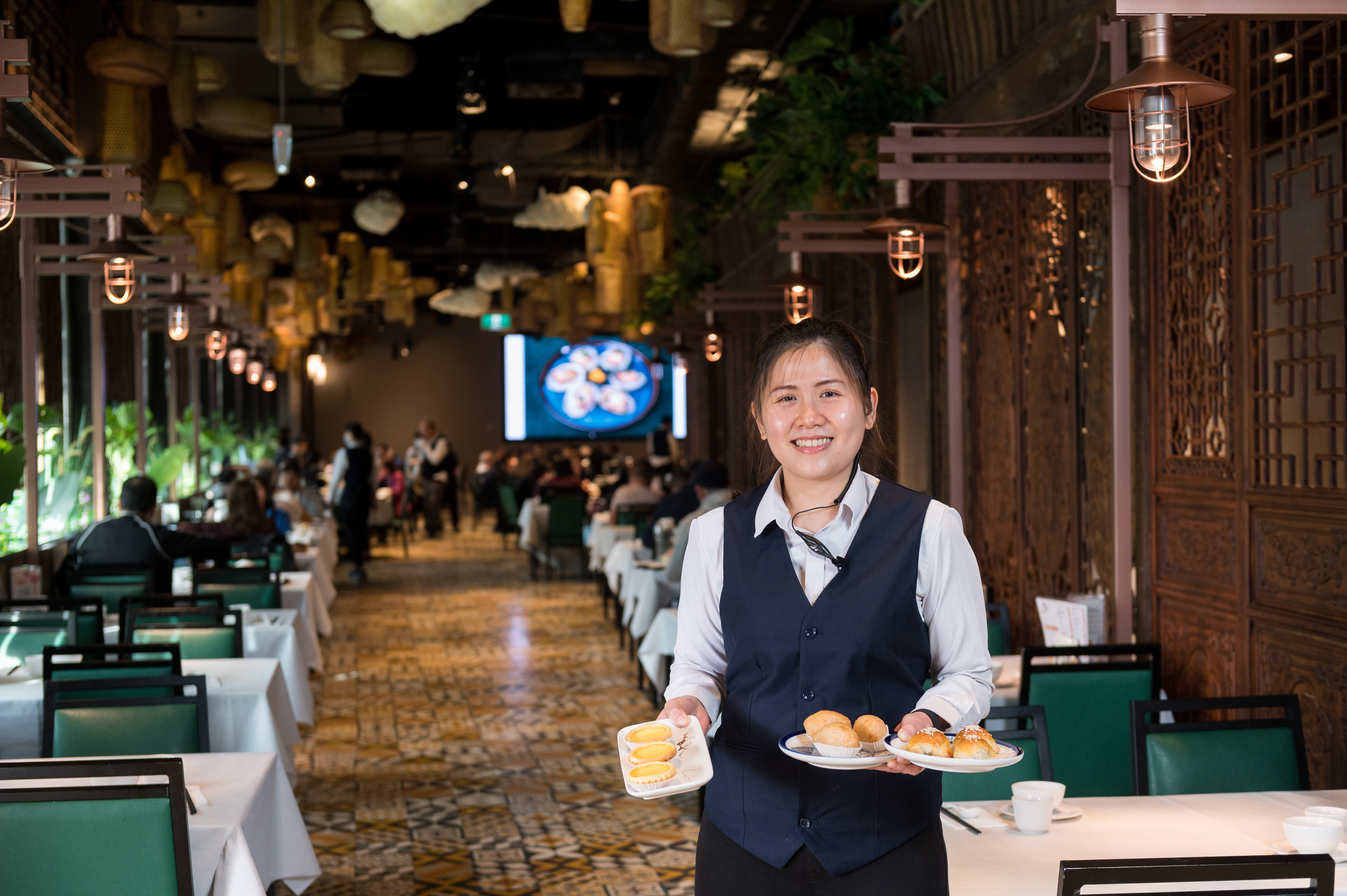 Meet Michelle, Restaurant Supervisor from The Panda Yum Cha at Macquarie Centre 🐼
Michelle plays a pivotal role in ensuring the smooth operation and exceptional dining experience at The Panda Yum Cha. With her passion for hospitality and contagious enthusiasm, read on as she takes us through some of her favourite dishes and why The Panda Yum Cha should be your next lunch spot!
Can you tell us a bit about The Panda Yum Cha?
The Panda Yum Cha serves Cantonese Dim Sum and Chinese Cuisine in an elegant space decorated with lantern ceilings, colourful clouds and stars. Whether you're after a spot to grab a Yum Cha lunch or perhaps you're looking for the perfect space for a family feast, we've got you covered. To further enhance your dining experience, we proudly introduce our adorable team of robot servers waiting to deliver your food straight to your table!
Are there currently any special offers or promotions?

We have several promotions throughout the week including - double points collection for our Yum Cha lunch sessions and up to 20% off dinner.
For more information kindly check out our Facebook/Instagram page.

What dishes do you recommend?
Our signature Deep Fried Durian Puff with its rich and creamy filling covered in a crispy, flaky shell is a crowd favourite for a reason! I would highly recommend you order this dish.
It's so hard to choose just a few other as there are so many dishes I just love! If I had to name a few they would be the following:
Chinese Mango Pancake
XO Pipi with Crispy Rice Noodle
Braised Pork Belly with Abalone
Peking Duck Pancakes
Can you tell us about the sustainability initiatives The Panda Yum Cha has implemented?

At The Panda Yum Cha we take sustainability seriously which is why we've taken significant steps to minimize our environmental impact. From eco-friendly packaging to implementing waste sorting measures to ensure that every scrap finds its way to the right place, reducing landfill waste - we believe that every action makes a big difference!