Meet Edgar from M.J. Bale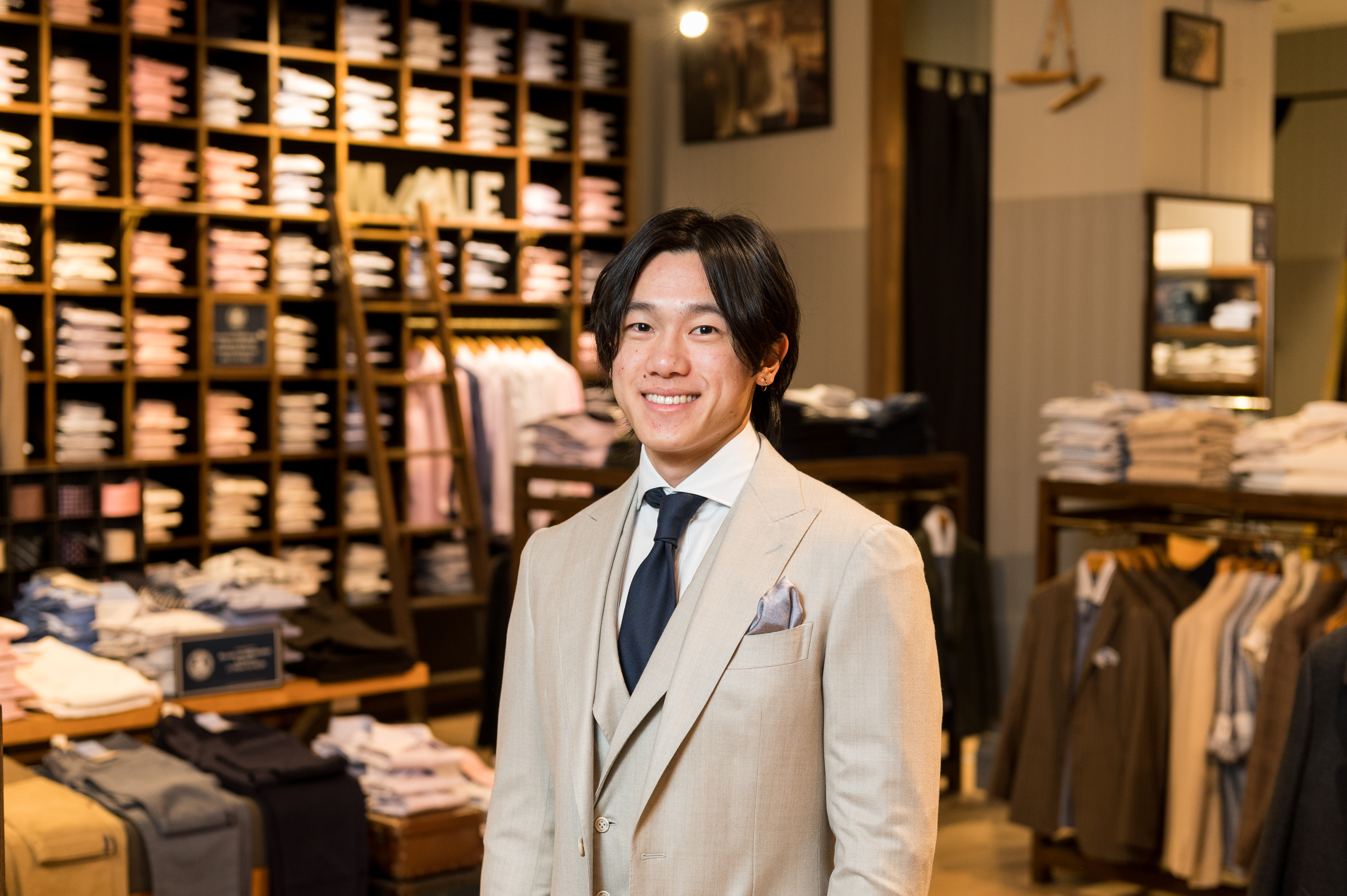 Meet Edgar, Sales and Tailoring Consultant at M.J. Bale at Macquarie Centre 👔
With his deep understanding of fine craftsmanship, Edgar is your go-to expert for elevating your wardrobe. His commitment to delivering exceptional customer experiences and attention to detail ensures that you'll walk out not only with well-fitted attire but also with confidence and sophistication.
Can you tell us a bit about M.J. Bale?
M.J. Bale is an Australian-owned menswear brand offering supremely tailored, intelligently designed formal and ready to wear garments for discerning gentlemen.
What services does M.J. Bale offer?
We host wedding party consultations as well as one on one styling sessions for our clients so we can help them feel amazing in our product! No matter the occasion, we've got you sorted - so head into store for your own styling session by our very own team, we are located on Level 3, near David Jones.
Are there any particular fashion icons or celebrities who have been seen wearing M.J. Bale's clothing?
MJ Bale has had the exciting opportunity to dress many notable sporting teams such as The Socceroos, Sydney FC and The Wallabies.
What is the best part about your job?
It would definitely be meeting our amazing customers. I love being able to help them find their perfect outfit for all their special moments whether it is the first day of a new job or their wedding day. Going on our customers journey with our brand and product is always the highlight of my day!
Are there any special offers or promotions currently running?
M.J. Bale has some fantastic on-going promotions. One in particular that we are having a lot of fun with is our First Suit Buyers Grant which is a package deal of either a blue label suit, shirt, and tie for $600 or a classic label suit shirt and tie for $900. We have also just launched a great Members Program where we offer our members a number of great promotions to help build their wardrobe. Our members program is a tiered incentive with each tier giving more and more back to our customers.
Does M.J. Bale engage in any community initiatives?
I would like to take the opportunity to talk about the efforts that M.J. Bale puts forward around our sustainability practices as its one of my favourite things about working for the brand.
M.J. Bale is climate- active certified as Australia's first fully carbon neutral fashion brand covering both product and organisation. The brand offsets the entire footprint of our products and organisation in green projects and our store network and head office is 100% renewable energy powered. M.J Bale conducts a series of experiments to prove our hypothesis that the fashion industry can decarbonise itself. An example of this is our world first methane-reduced wool and carbon neutral knitwear where our M.J Bale Kingston merino sheep are fed Tasmanian Sea Forest seaweed to reduce their emission >80%.