SPREAD YOUR WINGS
Spring is our time to fly.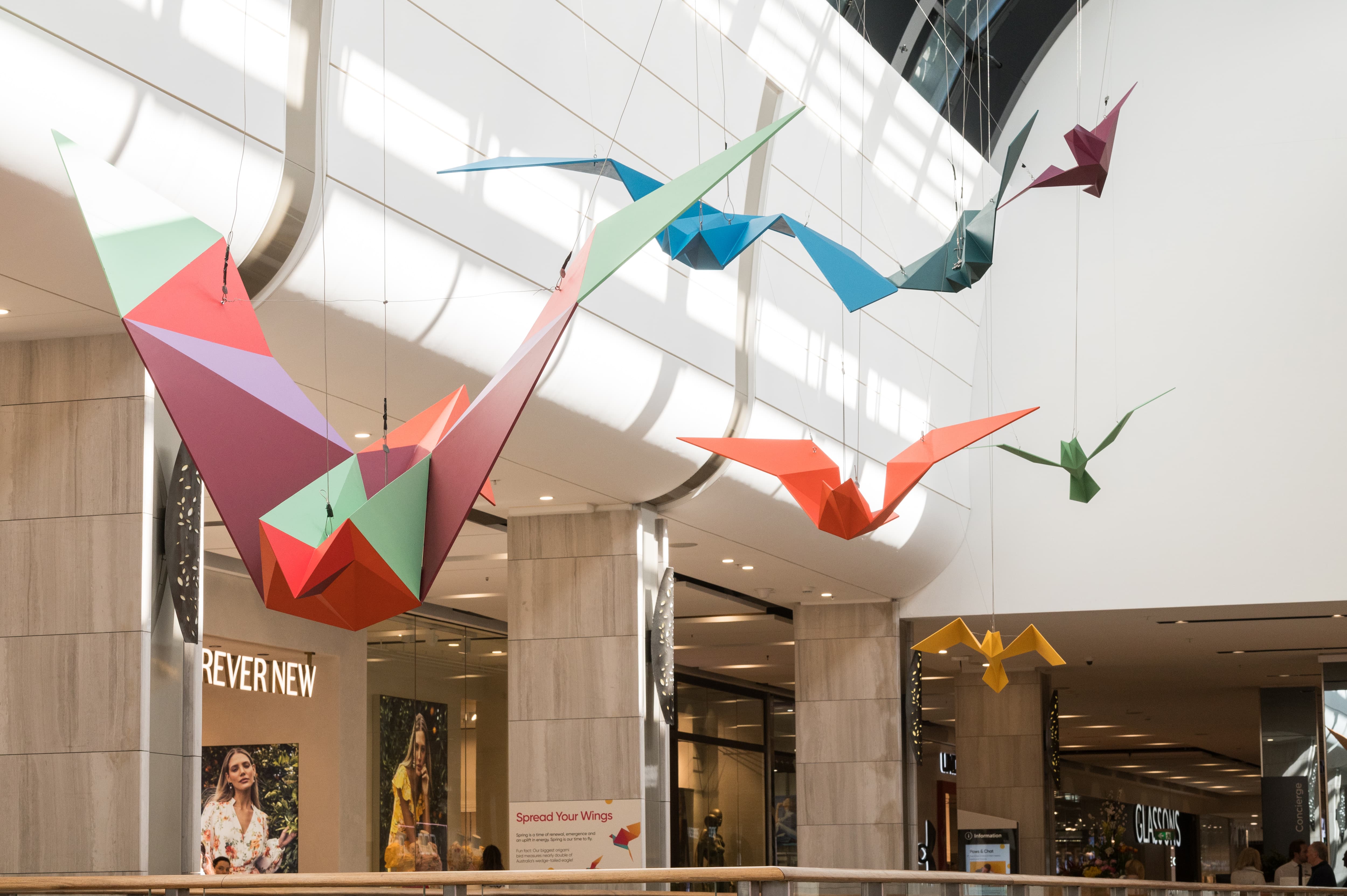 SPREAD YOUR WINGS
Spring is a magical season. A time of renewal and emergence.
Our 'Spread Your Wings' display embodies the spirit of Spring and an uplift in energy. With the turn of season, we revel in longer, brighter days and enjoy the magic of infinite possibilities.

Experience the magic of Spring at our 📍 Level 3 Fashion Voids.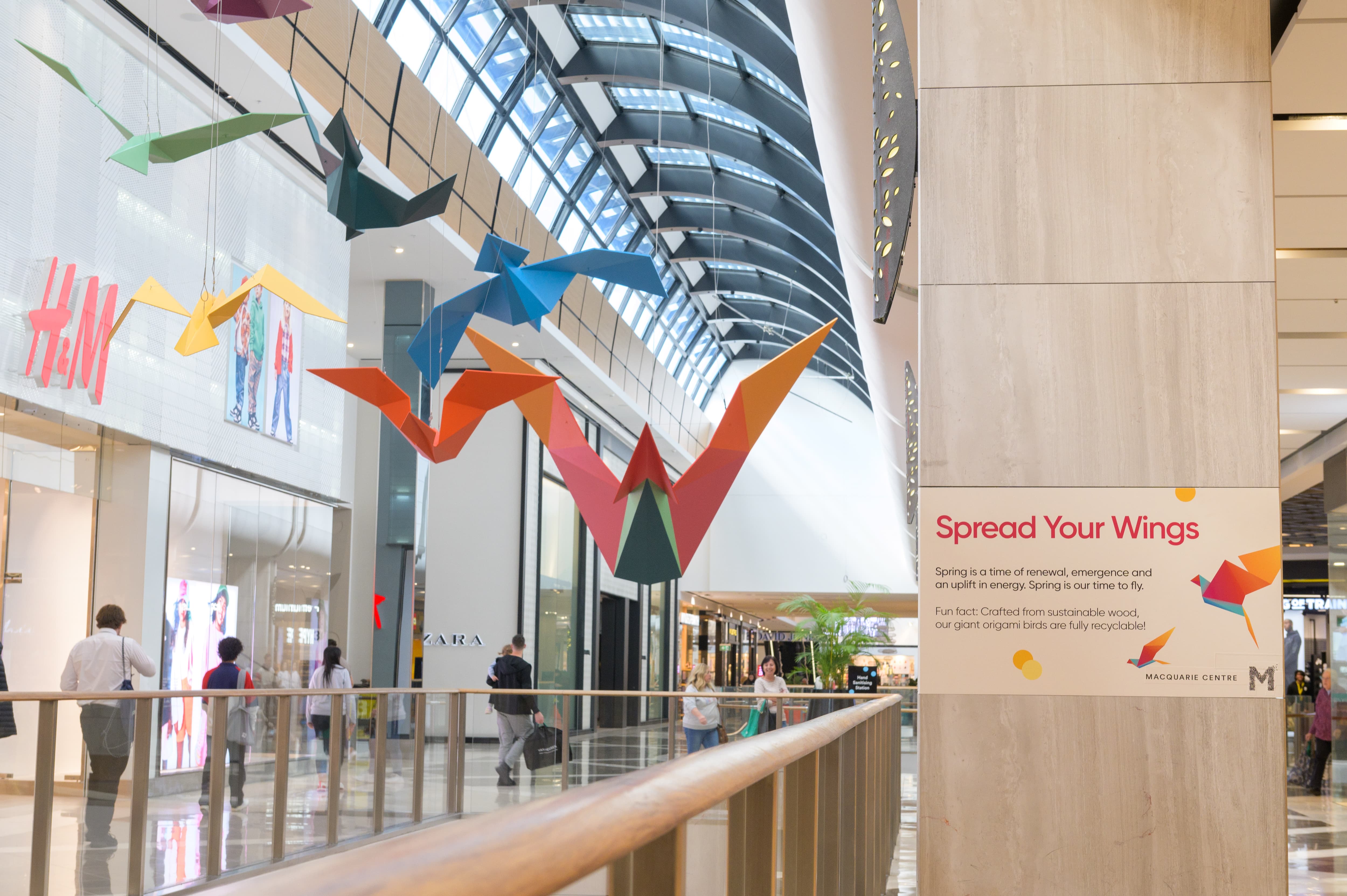 DID YOU KNOW?
• Our birds are crafted from sustainable wood, meaning they are 100% recyclable!
• Our biggest origami bird measures nearly double of Australia's wedge-tailed eagle.
• There are nearly 1000 segments that make up "Spread Your Wings".
We'd love to see your photos!
Tag @macquariecentre on Instagram 📸